About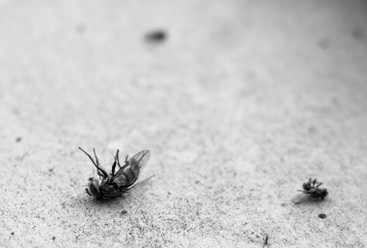 Elite Pest Solutions: Local Specialists in Integrated Pest Management
What is a pest? It's anything that you don't want hanging around! And when pests are too much to deal with — too gross, too scary, too dangerous, or simply too many! — it's best to call in the experts.
Integrated Pest Management
At Elite Pest Solutions, we've been expertly taking care of unwanted pests in south central Wisconsin for several years. Our Integrated Pest Management system includes both pest elimination and prevention. First, we choose the most effective and safest procedure possible to eliminate your pest issues. Then we recommend steps you can take to help you fight the battle in reducing or eliminating future pest problems.
Your pest issue is our pest issue. We'll work together to make the pest issue go away!

The Friendliest Exterminators You'll Meet (unless you're a pest)
Plenty of people have passed the licensing test to become an exterminator. Those tests are important–exterminators deal with some potentially dangerous chemicals and creatures–but the tests are incomplete. They don't test for things like friendliness, punctuality, and that 6th sense instinct that comes from knowing a geographical region all your life.
We take a lot of pride in our customer service. Everyone who calls about a pest problem will speak with Steve, the owner, who was mentored and trained by the best in the industry. Steve can predict when certain bugs will try to make their way into your homes, will be able to tell you which parts of the city are more prone to rodents or cockroaches, and will be able to give you advice for ways to prevent those pesky things from trying to take over your home or business.
What may seem like a huge, scary, impossible problem to you is what we're used to dealing with every day!
We Know Wisconsin Pests
When you call us for help, you won't reach a call center tech based out of Florida who has never been to Wisconsin. You'll always talk to someone local who knows Sun Prairie, Madison, Pardeeville, Verona, Oregon, Waunakee and all the surrounding towns because we've grown up and worked here for a long time.
About Elite Pest Solutions
Steven Peissig, Founder & Owner
I haven't seen it all, but I've seen a lot!
After working for other pest control companies for 10 years, Steve took the knowledge he had gained and founded Elite Pests Solutions so he could help even more Wisconsin businesses and homeowners take care of their unwanted pests. He is a Master Technician and State Licensed Applicator, certified by Wisconsin Pest Control Association (WPCA). Steve believes that every good business is built on good customer relationships. He enjoys the personal, detailed service that a small company can give.
An Oshkosh native, Steve now lives in Pardeeville with his wife and two kids.