About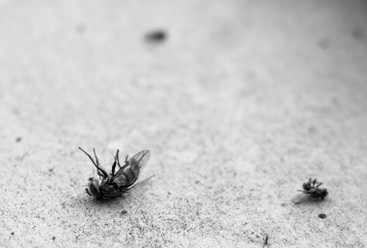 Spring 2016 begins a new journey and adventure for us and we are ready for the challenge.  After working a decade with the only pest control company he has worked for, Owner Steven Peissig decided to part ways with the family business and open his very own pest control company, Elite Pest Solutions, LLC.
Steven grew up in Oshkosh and now resides in Pardeeville with his wife and 2 kids.  He has a business degree from Madison College and also is a State licensed applicator who is certified by Wisconsin Pest  Control Association (WPCA) as a Master Technician.  Over the years working at his former place of employment, he was trained and mentored by some of the best in the industry and now will translate his past experiences and relationships into something he can call his own.
Customer service has always been the number one drive and focus for us and that train will not stop.  There's no business without good business and it starts with good customer relations.  Understanding your customer, their needs, wants and providing a solution to their problem takes time and patience.  Just about anyone can pass a test and get licensed to kill bugs but not everyone can do so while being friendly, helpful and knowledgeable about a customer's situation.
By bringing Integrated Pest Management (IPM) to the forefront, we will choose the most effective and safest procedure possible to help eliminate your pest issues while recommending steps the home or business owner can take to help in the battle of reducing or eliminating future pest problems.  Your pest issue is our pest issue, we'll work together to make it no more of an issue.
No job is too big or too small.  From ants to spiders, to mosquitoes, bees, rodents and more, we are here to help.  Fully insured, we offer fast, friendly service at a very competitive price.  So before you sign a contract with another company or re-sign with your current provider, give Elite Pest Solutions, LLC an opportunity by contacting us for a free quote for one of our non-contract based solution plans.
Got Pests? Simply call on the best… Elite Pest Control, LLC.  Satisfaction Guaranteed.