Bed Bug Control and Treatment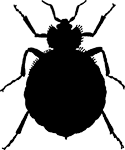 Bed bugs are a problem all over the world. They hide in small crevices and live in beds, furniture, suitcases, sofas, chairs, even on your pets. Wherever people are, bed bugs can survive. All they need to survive is human blood.
Even if you keep your home or office clean, once bed bugs find their way to your space, they can be hard to completely get rid of.
That's where we come in. Elite Pest Solutions has two methods for dealing with bed bugs: heat treatment and chemical treatment.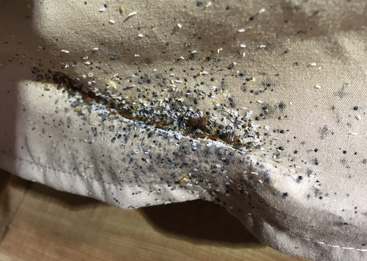 Bed Bug Solutions
Heat Treatments (Recommended)
Same-Day Bed Bug Treatment for Homes and Businesses
Our bed bug heat treatment is the best solution for same-day elimination. Our treatments have a 99% success rate and are backed by up to a 60 day warranty in most cases.
Our heat treatments have effectively eliminated bed bug infestations in homes, hotels, apartments, dorm rooms, theaters and more. We recommend heat treatments so that residents could come home and sleep soundly that same night.
Heat treatments differ from chemical treatments:
same-day treatment
no prolonged elimination period
save your mattress and couch from the burn pile
How It Works
We'll start with a thorough inspection to confirm bed bug activity in your home. After confirmation, we use discreet, portable equipment to heat your home above 125 degrees for at least 3-4 hours. Fans circulate the heat to reach all of the cracks and crevices bed bugs may be hiding.
Throughout the treatment process, our heat technicians will monitor the temperature throughout your home to ensure all rooms are being heated properly. We combine our heat treatment with a chemical application so that any remaining bed bugs you could potentially re-introduce from your car or work place will be eliminated.
Our heat treatment process requires you to be out of your home for about 8 hours, but you'll be able to return and sleep in your own bed the same day as the treatment.
Chemical Treatments
If you're on a tight budget or have a low-level infestation of bed bugs, you may prefer our chemical bed bug treatment. Our chemical treatments require much less preparation than a heat treatment, but the treatment process is much longer. Re-treatments are required every two weeks. Depending on the level of infestation, it can take up to two months for total elimination.
Follow our pre-treatment checklist for a budget-friendly bed bug elimination plan.
How It Works
We'll thoroughly inspect your home to confirm bed bug activity and the level of infestation. Then we'll apply the chemical treatment to mattresses, box springs, headboards, upholstered furniture, nightstands, dressers, baseboards and trim work in affected rooms. All outlet covers and switch plates will be removed and we'll inject a silica dust is injected into the electrical box.
This process will be repeated every two weeks, up to a total of two months, until the bed bugs are eliminated.
How To Keep Bedbugs from Infiltrating Your Home
Bed bugs are the ultimate hitch hiker. You may unknowingly bring them into your home after a vacation–they could hitch a ride from the hotel or airport on your suitcase or shoes. Or that comfy couch you inherited could have harbored bed bugs before you brought it home.
The best way to keep bedbugs out of your home is to be sure you don't bring them home when you travel. Before unpacking your belongings at a hotel, check your room for bedbugs. All you need to find bedbugs is a small flashlight! Look in the bed, couch or chair cushions, the headboard, and the luggage rack.
Adult bed bugs are flat and round, about 3mm – 5mm around, and brown. Their eggs are translucent, about the size of a pin head.
If you discover bed bugs, alert the hotel staff and request a new room.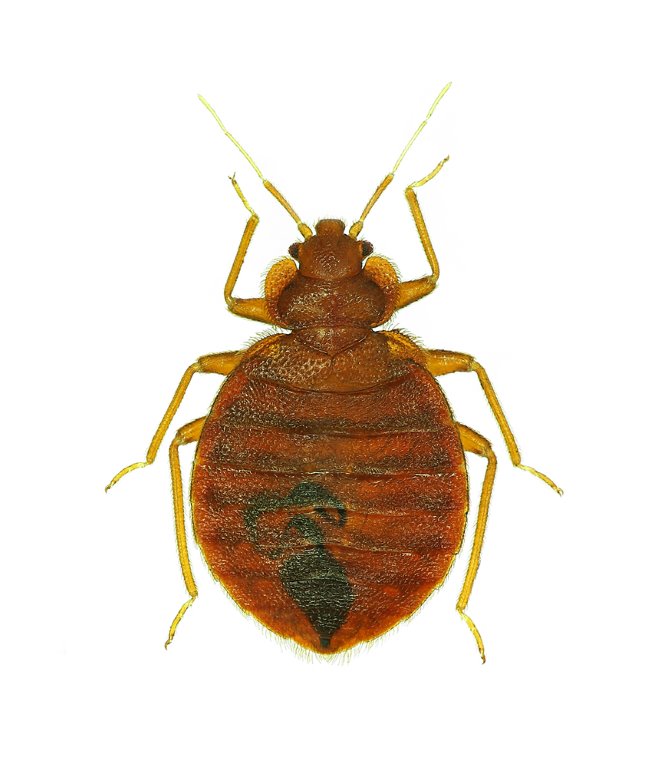 Why Are Bed Bugs Bad?
While bed bugs aren't especially dangerous, they are very annoying. Their bites can cause allergic reactions that create itchy, raised, red bumps on your skin. They aren't known to transmit any diseases to humans, but they will make you uncomfortable.
Bed bugs are hard to find in the beginning of an infestation, and even more difficult to completely eliminate from your home or business without professional help.
Let Elite Pests take care of your bed bug problem before it gets any worse!
Elite Pest Solutions: Bed Bugs Hate Us — You'll Love Us
Discovering that you have a bed bug infestation is upsetting. When you call Elite Pest Solutions, we'll take care of your problem discreetly and completely!
Here's what you can expect:
Site Visit: We will determine whether you have bed bugs, where they are, and how many there are
Elimination Recommendation: We will recommend either a heat treatment or chemical treatment to destroy the bed bugs, based on the level of infestation, how much time you have to prepare for a treatment, and your budget.
Elimination Estimate: You'll receive an estimate for the project.
Pre-Treatment: Depending on which treatment plan you choose (heat or chemical), you'll receive pre-treatment instructions. It's important that you follow those instructions so we can remove as many bed bugs as possible, as quickly as possible.
Treatment: While our elite technicians treat your location, you (and any pets) will need to leave the property. We'll give you an all-clear message when you can return. If you chose the heat treatment, you can return the very same day. And don't worry — your neighbors won't know your house is being treated (unless you tell them)!
Re-Treatment, as needed: We do a thorough job eliminating bed bugs. Our treatments come with up to a 60 day guarantee. If any bed bugs return, call us and we'll get rid of them.