Bed Bug Control and Treatment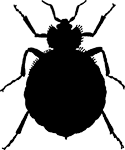 "Sleep tight, don't let the bed bugs bite."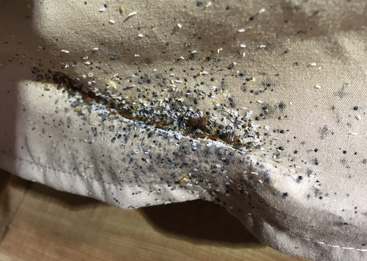 While this may have seemed like a harmless expression when you were a kid, bed bugs are a serious epidemic all over the country and the world.
Bed bugs hide in small crevices and they are the ultimate hitchhiker, latching on to luggage, furniture, clothing, and boxes. Used furniture such as mattresses and bed frames are among their favorite places to live. Bed bugs are hard to find in the beginning of an infestation, and even more difficult to completely eliminate from your home or business without professional help.
Hotels, airports, movie theaters, the bus, a doctor's office, and even your friend's house are just a few of the many places you can pick up bed bugs. Unfortunately, keeping your home clean is not much of a deterrent for bed bugs. They only need one thing to live — human blood.
Our Bed Bug Solutions
Heat Treatments (Recommended)
Same-Day Bed Bug Treatment for Homes and Businesses
Our bed bug heat treatment is the best solution for same-day elimination. Our treatments have a 99% success rate and are backed by a 60 day warranty in most cases. Unlike our chemical treatments, you won't have to worry about a prolonged elimination period that requires multiple treatment applications. Our heat treatments have effectively eliminated bed bug infestations in homes, hotels, apartments, and dorm rooms, where the residents could come home and sleep soundly that same night.
How It Works
We'll start with a thorough inspection to confirm bed bug activity in your home. After confirmation, we use discreet, portable equipment to heat your home above 125 degrees for at least 3-4 hours. Fans circulate the heat to reach all of the cracks and
crevices bed bugs may be hiding. Throughout the treatment process, our heat technicians will monitor the temperature throughout your home to ensure all rooms are being heated properly. We combine our heat treatment with a chemical application so that any remaining bed bugs you could potentially re-introduce from your car or work place will be eliminated. Our heat treatment process does require you to be out of your home for about a total of 8 hours but you'll be able to stay and sleep in your own bed the same day as the treatment.
Chemical Treatments
Our chemical treatments require much less preparation than a heat treatment, but the treatment process is much longer. Retreatments are required every two weeks and depending on the level of infestation, can take up to two months for total elimination. However, following our pre-treatment checklist, chemical bed bug treatments are a great solution for those on a budget or that have a low-level of infestation.
How It Works
Inspection and confirmation of bed bug activity.
Chemical treatment is applied to mattresses, box springs, headboards, upholstered furniture, nightstands, dressers, baseboards and trim work in affected rooms.
All outlet covers and switch plates will be removed and a silica dust is injected into electrical box
Repeat process every two weeks, up to a total of two months